Congratulations! The adoption of Successteam signifies that your well-being is a top priority and your leader values your feedback. Get ready for an enhanced journey of collaboration and improvement.
Here is a short guide on how it works and what to expect.
The guide covers:

Starting with a new system might seem like a "headache," we get it! But trust us, when you give Successteam a chance and commit to sharing your honest opinions, you're not just adopting a tool—you're joining a journey of growth and fostering a positive work environment.
Investing just a few minutes each time you share your feedback empowers you and your team to shape a positive team culture and steer your collective journey in the desired direction. Your voice carries weight, and your input can make a real difference.

Register an account


If you haven't already been invited to Successteam, you can expect an invitation soon. When you receive the e-mail invite, register your user account and wait for an invitation to join your team.

Sit back and relax
When you have been added to a team, you simply have to wait until your leader starts a feedback loop. They choose whether the team gives feedback every week, bi-weekly, or monthly.
Give your honest feedback
Now, you will be asked to give continuous feedback. Your answers are completely anonymous, so you can answer honestly and with ease. It only takes 5-10 minutes to give feedback, but your answers will have a massive impact on the team's well-being, as well as your own.
See your feedback turn into action
Over time, the system will identify different challenges and give your leader advice on how they can be addressed so that you can have even better conditions to succeed and thrive. But be patient, as change takes time.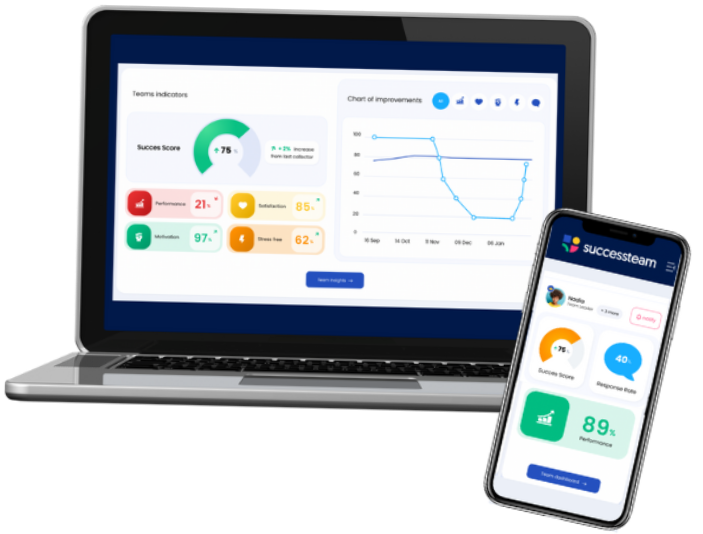 Successteam revolutionizes how teams embrace feedback, making the process effortless, straightforward, and insightful. Here's a glimpse into how Successteam operates.
We give your leaders a chance to make data-driven decisions proactively based on the collective result of all responses from the team. They can never see your individual response.

We provide a secure, anonymous space for you to share your thoughts and opinions free from fears of consequences. We never show anyone your individual responses.
This commitment to anonymity cultivates a culture of transparency and honesty, ultimately delivering invaluable insights that may otherwise remain hidden from your leader.
If you or your team members have any questions or concerns regarding the intricacies of anonymity on our platform, we recommend reviewing our comprehensive guide here.
Maintaining anonymity is our highest priority. That's why we use a color code system to guide your leader in understanding when and how to prioritize action based on your feedback. When a consensus emerges among your team members, these colors highlight it, allowing your leader to acknowledge successes or address challenges promptly and effectively.

Read more about the colors and what they mean here.

No more boring employee surveys
Get ready because your leader is gearing up to kickstart a feedback loop.

Here's the thrilling part: these statements are fresh and dynamic every time. Crafted and meticulously quality-checked by Successteam.

They are based on solid research and real-world experience, ensuring a smooth and unbiased experience. You can give feedback via laptops or our mobile app.




Simplified Insight
Successteam is designed to simplify the way your leaders access and interpret feedback. It's not about overwhelming anyone with data; it's about providing meaningful insights in an intuitive manner. Successteam's analysis yields a clear and concise report, allowing leaders to focus on taking action rather than deciphering complex data.



Actions based on your input
We analyze the data to pinpoint critical team challenges swiftly and effortlessly. Our guidance prioritizes actions and provides actionable, best-practice-based suggestions. Successteam saves leaders time, helping them start in the right direction. So they know what you are feeling and can lead based on it.

Stay Committed! Your Feedback Matters.
Don't let up! Continual feedback is the key. While Successteam turns feedback into a habit—a good one at that—it's essential to avoid falling into a routine without thought. Dedicate 2-5 minutes to ensure your feedback is always thoughtful and meaningful.
Make sure you have an impact.
Your leader may bear significant responsibility, but as a team member, you play a crucial role in shaping the team's culture and well-being too. If your feedback aligns with specific challenges you face, don't hesitate to discuss it with your leader.
Patience Is a Virtue—Change Takes Time.
As the saying goes, "Rome wasn't built in a day." While you invest time in providing feedback, remember that not every issue can be resolved overnight. Successteam empowers your leader to take action, but certain changes, especially in team culture, require time. Exercise patience, and you'll witness an increase in well-being over time. Your commitment is making a difference!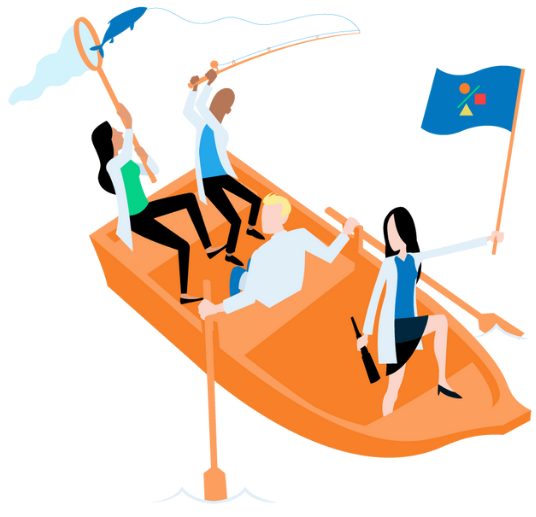 If you still have unanswered questions, please find answers in our Help Center or contact us through support@successteam.com.