Our goal is to give you the most straightforward and manageable overview of your team, with a "less is more" approach, providing an easy way of taking Action on any team challenges without using valuable time on understanding complex insights.
We chose to measure the 4 most influential factors in any team setting, and we measure 3 levels. So, combined, we have 12 indicators.

The Indicator score is based on a complex algorithm. But no worries! We'll analyze the scores, identify your team challenges, and provide suggestions on Action to improve.
Through colors, you can get a quick overview of the score and how critical a challenge is. So you know exactly what to prioritize first.
You can easily see your score within each indicator, your average score of all 12 (Successteam Score), and you can go through each challenge and understand what triggered the score.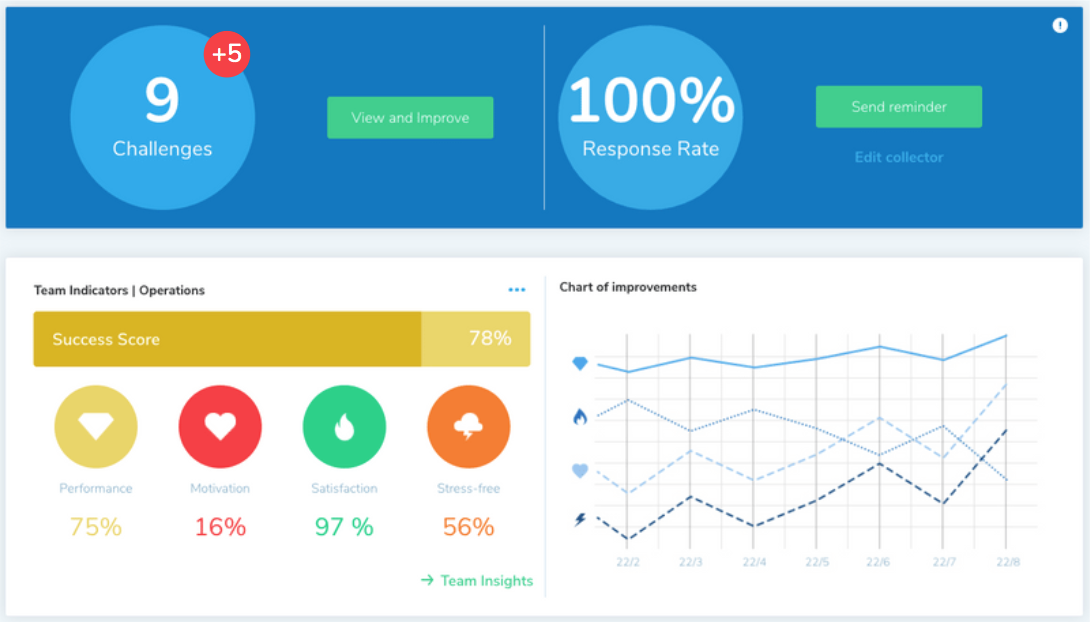 Successteam creates a feedback culture, but more importantly, we help you analyze and understand your teams' feedback while still keeping the answers anonymous.
Read more about each indicator and why they are important here.